Quiet and comfortable apartments right on the ski slope surrounded by the dreamy mountains of South Tyrol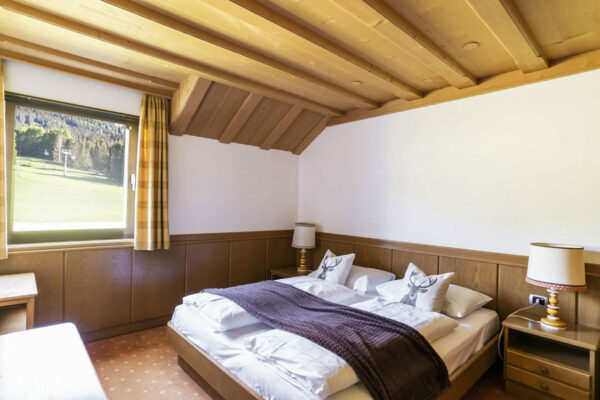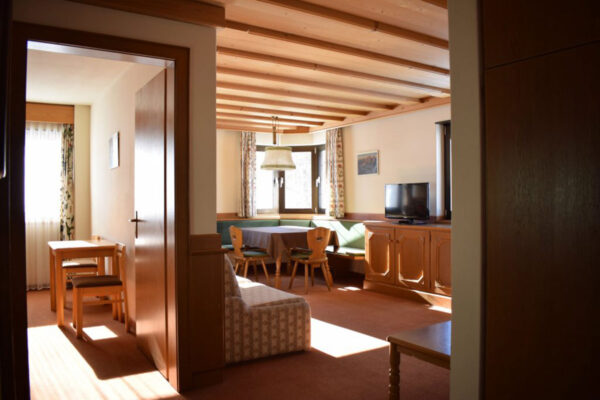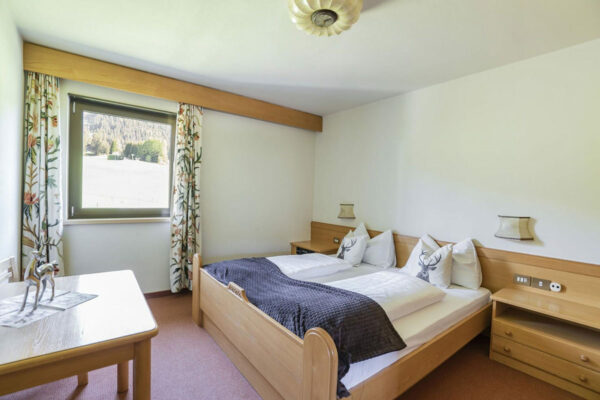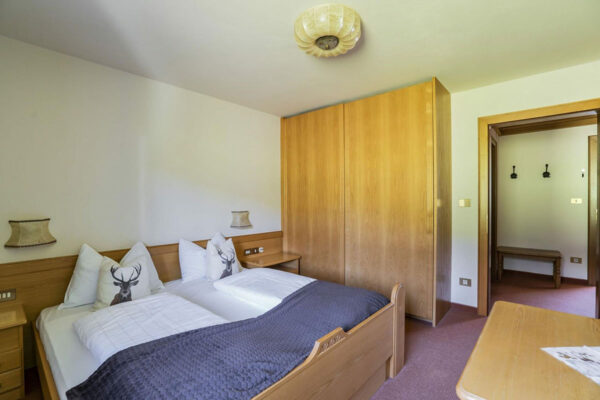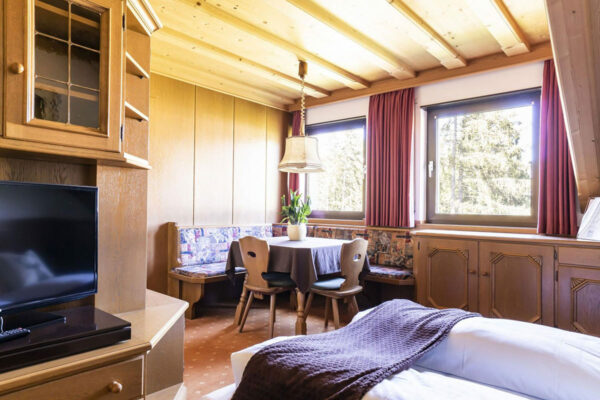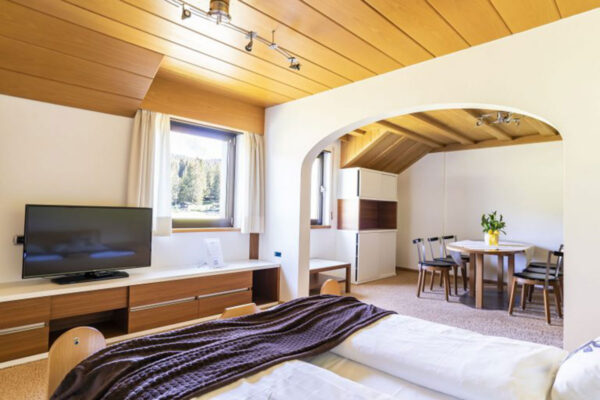 Relaxation and tranquility surrounded by nature
Do you love freedom and independence? A reference point for discovering the Dolomites and a retreat in which to spend peaceful nights, Villa Pana in Santa Cristina Valgardena offers apartments totally immersed in nature, capable of bringing to life an unforgettable mountain vacation. Apartments large and small, romantic, independent and complete with every comfort, ready to welcome families on vacation, groups of friends looking for adventure, and couples longing to create special memories.
DISCOVER MORE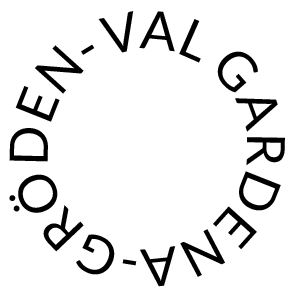 Holidays in the Dolomites
The convenient location of Villa Pana, on the Monte Pana plateau in Val Gardena, allows you to have all points of interest at a stone's throw: just 50 meters from the Villa you will find the chairlift connected to the cabins around Sassolungo, summer sledging, zipline, an e-bike rental, 2 restaurants, and a number of attractions for the little ones, from the Pana Raida children's walkway, to the large Pana Kids playground, to the wooden marbles track.
Get ready to breathe fresh mountain air: take control of your adventure and treat yourself to an authentic vacation in Val Gardena.
Preparatevi a respirare fresca aria di montagna: prendete le redini della vostra avventura e regalatevi un'autentica vacanza in Val Gardena.
... In two or with the whole family!
Santa Cristina Valgardena (BZ)
39047 Santa Cristina Valgardena BZ
© 2023 Villa Pana – Apartments